Some clients like to know exactly where their samples are at all times. This used to take up a lot of your precious time...but I'm pleased to say you've got one less objection now :) Sparkle makes it effortless.
Sparkle can keep your clients informed in two ways:
Client emails
Client access
Client access lets your clients sign in to Sparkle and see where their samples are. Follow the link to read more about that.
Client emails are similar to delivery note emails: when you send out a batch of samples, you can choose to have Sparkle notify the samples' designers – i.e. your clients – that their samples have gone out to the press.
Setting up client emails
Before Sparkle can email your clients, you need to tell it what you want the emails to say and whether the PDF delivery notes should be attached.
Click the 'Emails' link in the navigation bar, then choose the 'Client' tab. Here's a screenshot: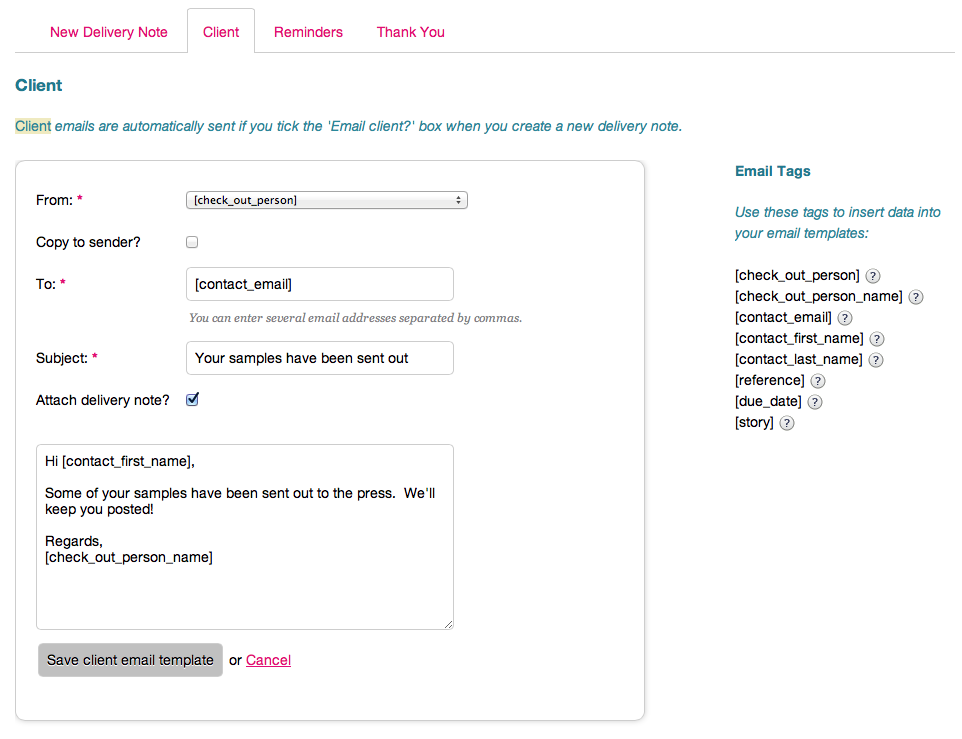 Fill in the template the way you want, using the email tags (placeholders) as necessary, and save it.
Now when you start a new check-out, tick the "Email client(s)?" option in the Email options section: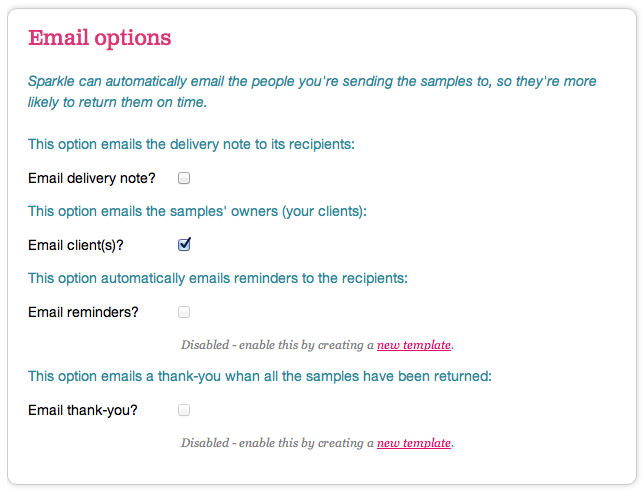 That's it! When you click through to the delivery note after adding the appropriate samples, Sparkle will email the clients to whom the samples belong using the template you set up.
And if your clients want to know even more, you can give them (limited!) access so they can find out themselves – leaving you to get on with your job in peace.