On Thursday and Friday last week I was in Berlin for German Press Days SS12. Forty or more agencies and brands from across Germany gathered in Berlin and threw open their showrooms.
It was great fun going from showroom to showroom, meeting the talented people in each one, and finding out more about how everybody operates. No two agencies are the same and knowing how each one runs helps me make Sparkle a better fit for everybody.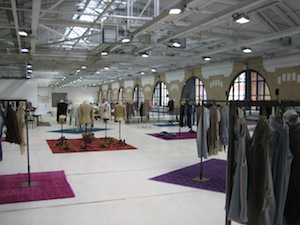 And of course it was great to meet so many Sparkle customers! Having spoken to you all on the phone many times, it was very nice to put faces to names. You gave me lots of useful feedback and over the next few weeks and months you'll see many of your ideas appearing in Sparkle.
Thank You
Many thanks to everybody who took time to speak to me -- I greatly appreciate it. And thanks to the organisers for putting on such a productive event: Clare Langhammer at Fake PR, Monika Dagrée at On Time PR GmbH, and Kerstin Geffert at Silk Relations. I'm already looking forward to Autumn / Winter 2012!